BILLY CARLSON
CASE STUDIES
CONTACT
---
WHO I AM
I am a product design leader driven to create products that fulfill user and business objectives.
---
As a design leader, I create innovative teams that design impactful products. For this reason, I have dedicated much of my time and energy to developing a management style and approach to design to upskill my team and deliver quality products.

I have been fortunate enough to mentor several aspiring designers in my career. My mentorship has taken many forms, from personal one-on-one sessions to developing comprehensive programs that promote better design understanding and skill acquisition.

As a designer, I have always been passionate about creating with a people-first mindset. Who are we serving? What are their needs? What are their goals and objectives? I aim to create products and experiences that meet user needs, exceed their expectations, and make their lives easier and more enjoyable.
Leadership
My design leadership is rooted in collaboration and communication. I foster an environment of open dialogue within my team and organization, encouraging the exchange of ideas quickly and regularly. I understand the importance of design in digital product design, from concept to product. My priority is to ensure design remains a priority throughout the process.

Design Process
My design process is based on the principles of human-centered design. This approach focuses on meeting the end user's needs through research, collaboration, and iteration. I also consider the design's impact on the business through potential revenue, cost savings, and other key objectives. This enables me to create products that are beneficial to both users and the business.

Speaking and Writing
I've been fortunate to be asked to offer my insights on various topics in design. I've been interviewed, created keynotes, and held webinars to share what I've learned during my career. I also like to host or facilitate events on topics I think are important in design today.


︎Back
Artist Shops: Discover Feed

One of first pain points our shop owners came to us with was discoverability. "How can people discover my work if I have no following?" We created the Discover feed as a way for customers to search all of the awesome art being added to Artist Shops every day.

Design Process:
1. User Personas and Case Study
2. Design Facilitation Workshop
• Brainstorm with card sorting exercises
• Sketching session
• Wireframing potential features
3. Prototyping and user testing with staff
4. Design with real content
5. Iterate on designs

--

Sketcing the interface: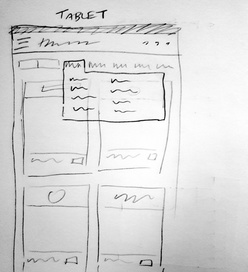 Wirframing the post styles:




Diagraming a post interface:






Adding content to make a prototype: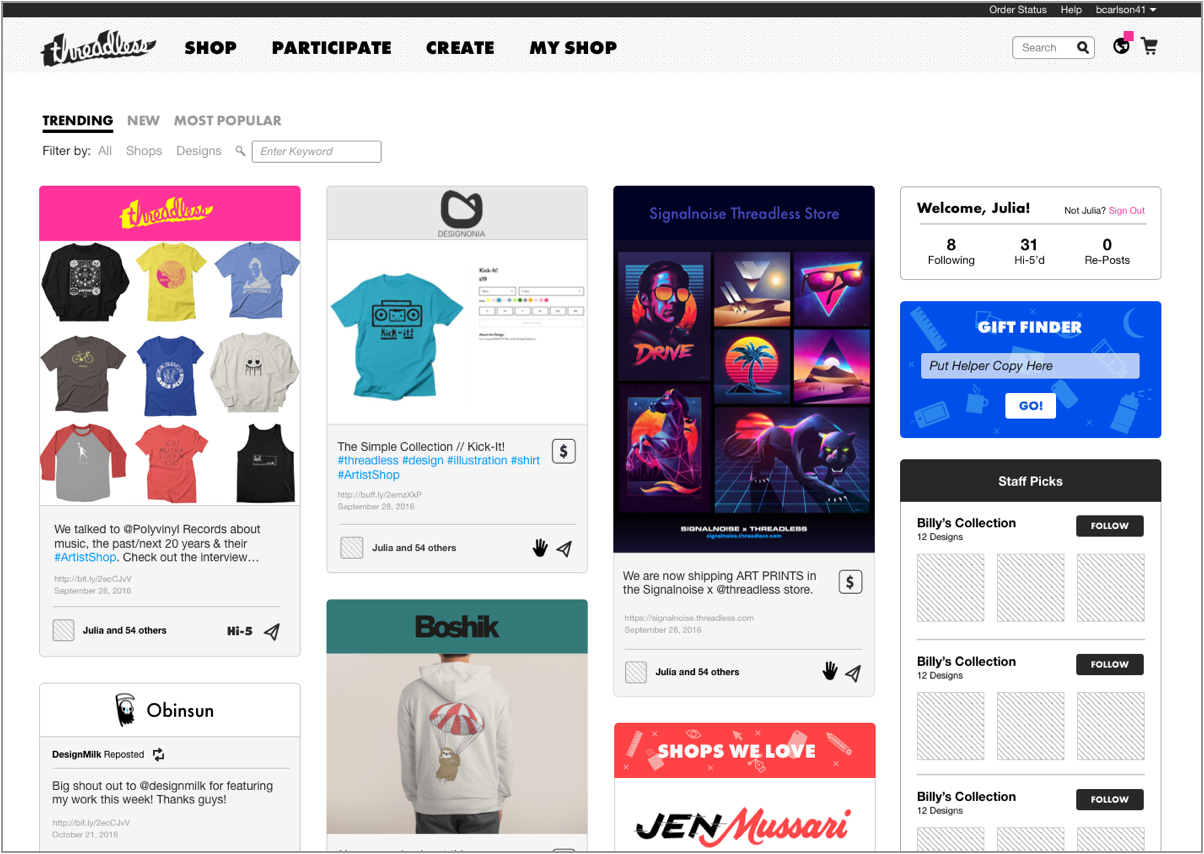 User Flow for Buy Now experience:




--

Our second design whittled away at the feature set we believed would be enough for our users to launch with.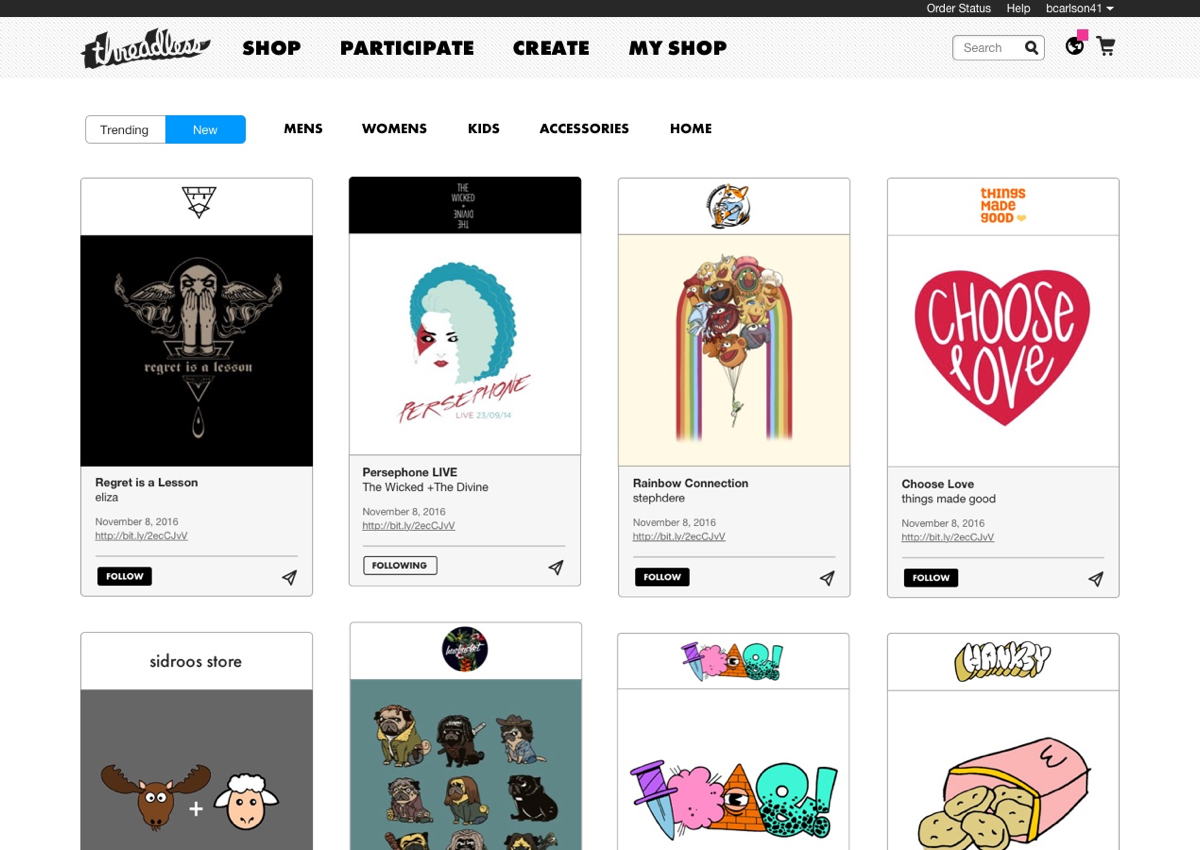 --

Our initial public release allows the user has the ability to view designs and products from most artist shops right from the feed. They can also add products to a shared cart. Allowing customers to purchase from multiple shops in one checkout experience.




--

Our next release will include the ability to filter the feed to help users find more specific product and color combinations.


-------------